Floor Standing Networking 42U Rack (600X600mmD)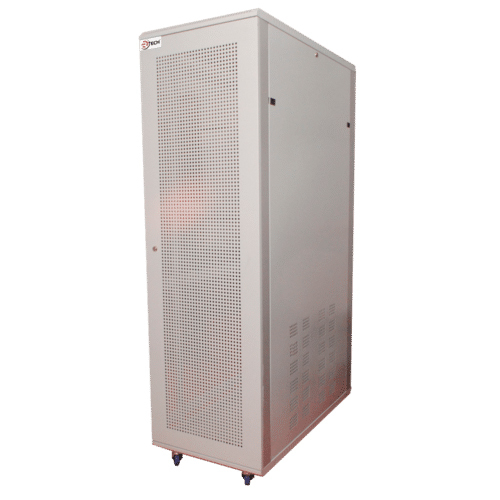 Floor Standing Networking 42U Rack (600X600mmD)
Price And Quantity
Product Specifications
Product Description
R Tech Floor Standing Steel Series Racks designed for,Servers, Networking, Data Centers, Audio Video, Telecom and Lab applications.Racks are fabricated out of CRCA steel welded and Powder coated with highestquality standard under stringent ISO 9001-2015 manufacturing & qualitymanagement system to ensure highest quality product. Configuration will be forstandard racks are welded frame with vented top and bottom panel withventilation and Cable entry provision. Four folded profile depth channels to additionallysupport the racks. Removable side panels partially vented for better aircirculation.
Vented top cover with fan mounting provision, Front Glass orperforated Metal door with lock and key and back Vented or perforated metaldoor with lock and key. Free standing on floor with 4 No. castors wheels, 2 No.with breaks and 2 no without breaks. Levelers or Plinth can be provided onrequest.
Racks are available from 18U to 42U Variants with 600mm, 800mm,1000mm and 1200mm Depth configuration. available in welded or CKD.